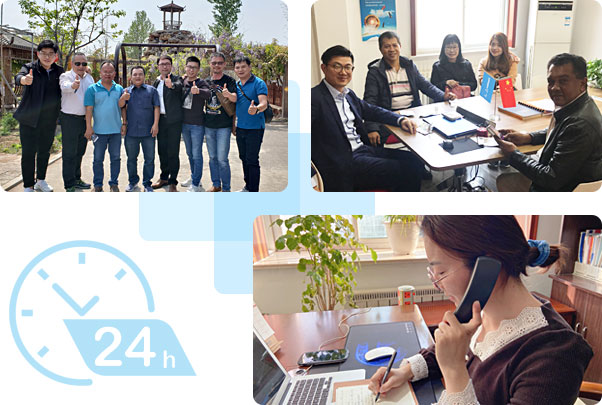 All equipment of ZONGON Company will be customized according to the needs of customers, analyzed from several aspects such as product/packaging/size/capacity, and always recommend the most suitable products to customers.
High-quality products are our goal. The use of products from excellent component manufacturers (Siemens, Mitsubishi, SMC) and the humanized human-machine interface designed by our company allow users to obtain high-quality sterilization effects with simple operations. "Nanny service" is another important service concept proposed by our company. The 24-hour after-sales service hotline will provide you with troubleshooting solutions.
Transparent production process. After the order is signed, all orders will be updated to customers from material preparation, assembly, welding, inspection, completion, etc., so that customers can feel relieved and relieved during the entire purchasing process.
ZONGON has a complete after-sales service system to provide users with professional, fast, and high-quality services. After-sales personnel provide solutions to customers within 24 hours after receiving the repair call to ensure that users have no worries. Continuous innovation of high-quality services has become one of the core competitiveness of ZONGON Company.
The company upholds the business philosophy of "integrity, pragmatism, innovation, and efficiency" and adheres to the factory management policy of "people-oriented and quality-oriented" to create a new image of a public enterprise.